The annual Doris Film Genius Award, highlights a female film genius and was founded at a time when no woman was named a genius. The prize amount is 10 000 kr
The 2017 years Film Genius Award was announced and given to the great actress Anna Bjelkerud by Doris board at the Göteborg Film Festival at their closing ceremony friday 3rd february 2018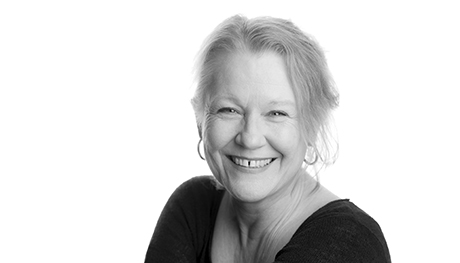 The jury´s statement: With a gentle yet powerful elegance, this year's Doris genius embodies all the women who could be us, those surrounding us, but whose stories are rarely given space in the narrative.
This year's Doris genius scillfully masters acting in Theater,
Television and Film productions and gives all her roles the artistic attention they deserve. She shapes characters with a strong voice, in parallel with subtle expressions, brings life into the characters and gives them depth and soul.
With the Gothenburg Theater scene as her home, she has throughout the years also brightened up roles in both Television and Filmproductions such as
Hotel, How soon is Now? The Deposit, The Giant, Hammarkullen, Call Girl, The Most Forbidden, Beyond Dreams, Our Time Is Now, and many more
Previously awarded
2016 China Åhlander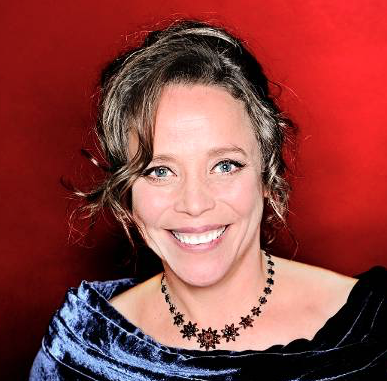 The jury´s statement: "To make film can be to have the courage to highlight complex of problems or points of view that are easily overlooked.
To make film can be to bring forth images and stories which would have otherwise been invisible, unheard of, just waiting to be told. This years genius succeeds in brillantly combining a great engagement in local and global issues with an extraordanary artistic merit, while simultaneously challenging norms in regards to providing a good work environment while in production within the film's financial framework. This Doris Genius has extensive experience in a wide range of professions in film production and has, due to her aspiration towards a better world, masterfully produced movies like "Eat, sleep, die," "On Suffocation", "Refugee 532" and "My aunt in Sarajevo". 2016 Doris Film Genius is a great asset of the film industry whom we do not want to be without!

2015 Lisa Holmqvist
The jury´s statement:

"In an industry where previously few women have been made visible, interesting works of art are of utmost importance to highlight.
This year's Doris Genius has created an original soundtrack, which has merged with the dramatic structure of the film.
Her composition puts the audience on edge and requires their full attention as it highlights the film's themes and subtext – while simultaneously standing on its own as a beautiful piece of music.
2015's Doris Genius Lisa Holmqvist has through her original soundtrack for the movie "Flocking" ingeniously written herself into the canon of contemporary film composers."
photo: August Eriksson
2014  Stina Gardell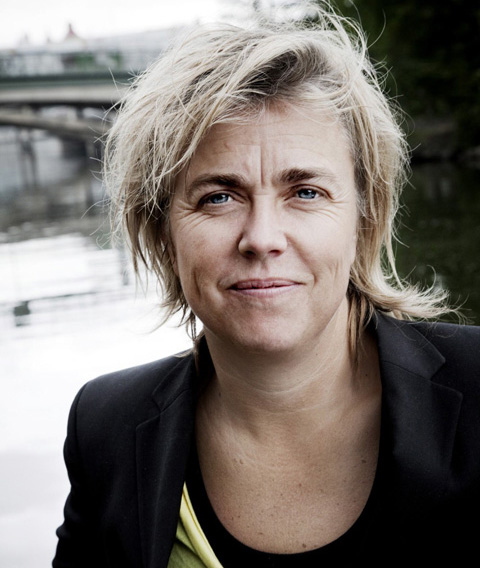 The jury´s statement:
Films require different perspectives, voices and images of human life
Films need commited producers who keep the direction in their professionalism, BUT at the same time, are not afraid to walk new paths. As a producer at Mantaray Film, the winner has supported a wide range of awarded documentaries by female directors. In documentaries like Alice and me,The Nun, I am my own Dolly Parton, Mom's comeback, He thinks he´s the best, Dare Remember, I see You and Ingrid Bergman this film genius shows that she has all that films need.
The Doris Genius Award 2014 goes to an outstanding producer for her hard work and determination in telling unique stories with women in focus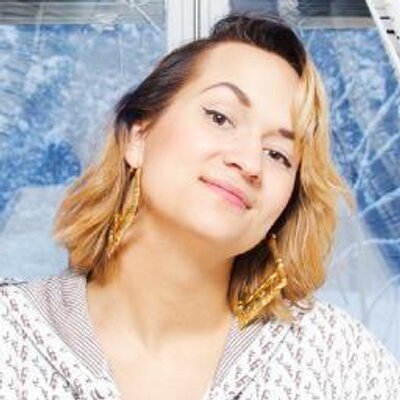 2013  Bianca Kronlöf
The jury´s statement;
This year's Doris Genius Award winner and film genius is a particularly multi-talented artist who liberating and shamelessly has claimed her rightful place in todays analog and digital rooms for art. Analytical, sharp and radical she uses humour in the visibility of unequal conditions and power structures.
"I started to cry because it made me so happy. It feels amazing that an organization I admire so much has followed my work and decides to honour it. Now I can go further, be braver and devote myself to my feministic art without worrying about my rent for a while" says Bianca Kronlöf.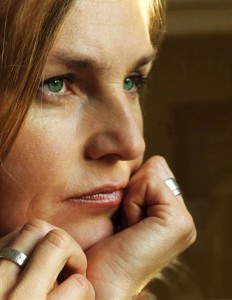 2012 Ewa Cederstam
The jury´s statement:
This year's Doris Award winner and film genius has an extraordinary talent for observation. She works purposefully with image selection, camera movement and arrangement. As a cinematographer, director and producer, with great craftsmanship and sensitivity, she has shown the film audience multifaceted people, naked in their greatness. Breaking the silence is one of the art´s important missions. Unafraid has this years Doris genius challenged her own and society´s taboos about what we can talk about in the public space. The Doris Genius Award winner 2012 helps us to Dare Remember. Ewa Cederstam.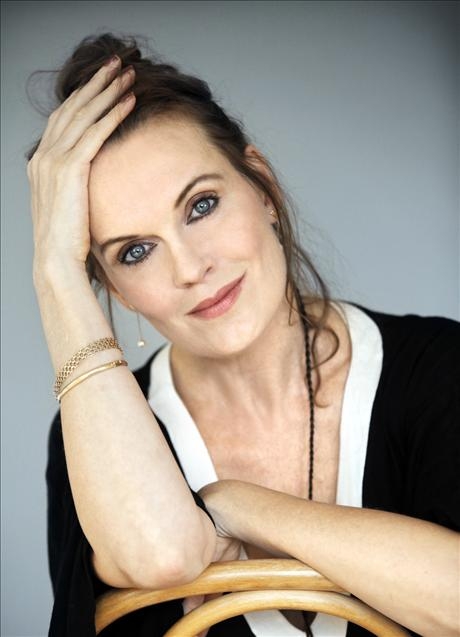 2011 Christina Herrström
The jury´s statement:

This year's Doris Award winner and film genius is a screenwriter with unique responsiveness to human complexity. She reveals the gender power structure in society and depicts characters that we recognise from reality but that we rarely see on film or television. In scripts like Ebba and Didrik, Glappet and A Thousand Times Stronger Christina Herrström highlights and broadens the perspectives on how it is to grow up as a girl or boy. Where grownups often fail she has the courage to be a recurring voice for children and young people. Or as an eighteen-year-old we know expressed it: "Thank God for that woman!"
2010 Hanna Sköld
The jury's statement: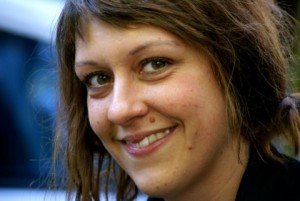 "This year's Doris Award winner and film genius does not ask for permission. She goes her own way. When the film advisors, one after the other, shake their heads at her film idea, she walks indomitably on and finds financial backers. When the distributors, one after the other, look the other way when she comes with her film, she walks stubbornly on and finds other screening possibilities. Hanna Sköld has shown, with her film debut, Nasty Old People, great creativity in finding ways of financing and distribution – she also has the courage as filmmaker to dare to portray characters that both chafe and give warmth – that is seldom seen on the silver screen."
Hanna is working on her next project Granny's Dancing on the Table, which is both a feature film and a trans-media game.
The production is in cooperation with Helén Granqvist at GoodFilm & Postproduction AB.
2009 Andrea Östlund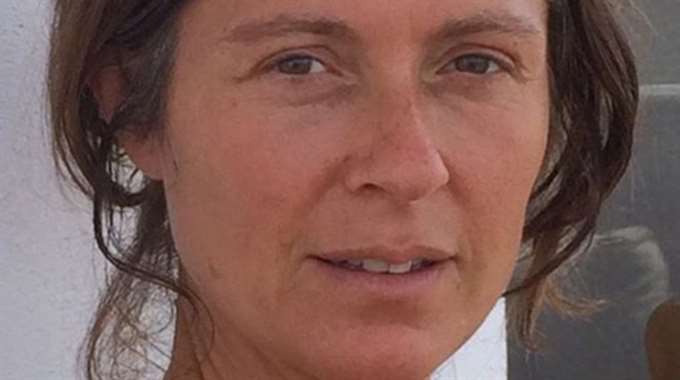 The jury's statement:
"This year's Doris Film Genius Award winner has, by means of her work with the Rookie Project, searched for and found new ways to bring forth talented film directors. She has, in the Doris spirit, realized that words aren't enough. In order to effect change, things not only must be done, but must be made visible. To dare to go one's own way and stand up for what one believes in is not easy. It demands a large dose of courage and strong will to change! This year's prize-winner has that."
Andrea Östlund's comment: "I am unbelievably happy and proud to receive this prize. I think that it is the first time in my life that I have been politically aware. It is obvious to me now that if you want change you can make change happen. It is all about bringing things to light. Out of 190 applications to the first 4 Rookie films there were 38 women directors. For the last project, I was explicit that a woman should direct it, and I received 80 applications. And the quality was amazingly high in the project."