Annika Hellström Member of the board, Vice President and Producer since 1999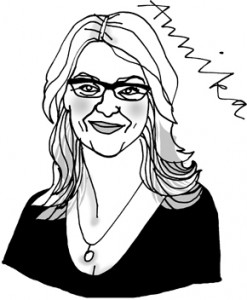 Annika is one of the founders of DorisFilm and the initiator of the feministic film manifesto "THE DORIS MANIFESTO" written in 2003.
Film producer Annika Hellström, founded Cinenic Film AB in 2006 and produces feature films, television drama and documentaries with an ambition to find urgent stories with voices from the community and to present films with a strong visual and creative sender.
Cinenic Film is a Gothenburg based company that co produces with other production companies both nationally and internationally to have the strongest possible platform for each project and its individual requirements and to continuously strengthen the company's strategic network. Together with Agneta Fagerström Olsson, Annika also run the company 2aFilm AB that in 2014 produced the award winning feature film FLOCKING directed by Beata Gårdeler.
Annika Hellström graduated at EAVE in 2008, made their distribution workshop in Luxemburg 2013. Annika also has over twenty years of film and TV experiences as a script girl and an assistant director.
Award winning features;
FLOCKING/FLOCKEN:
Berlinale 2015;Crystal Bear, Generation 14plus
LA Film Fest 2015; Best World Fiction Award
International Images film Festival for Women of
Zimbabwe  ; Best Script & Best female portrait, Best director, Best screenplay
18th Olympia International; Best director, Best screenplay and Best young actress
33rd Ale Kino! Film festival; The Golden Goats for Best Feature Film
Zlin FF, Brussels FF, Galway FF
UNDERDOG/SVENSKJÄVEL:
Zurich Int'l FF; BEST DEBUT award and two SPECIAL MENTION for acting.
Chicago FF: Winner of the GOLD HUGO in "New directors"
Nordic film days in Lübeck; Baltic Award
LesArcs; Best Actress
Vilnius Int'l FF; Best Actress
Svetlogorsk 2015; Grand Prix
the72nd Venice FF; in competition CHAMP DES POSSIBLES
Amongst other producions:
FOREMORE YEARS / FYRA ÅR TILL,
ALMOST ELVIS/KARAOKEKUNGEN,
FÅR JAG LOV – TILL DEN SISTA DANSEN?
Contact: Annika Hellström
Web: www.cinenicfilm.se
Lis Svensson Member of the board since 1999


Lis Svensson is one of Doris Films founders and initiators of the feminist film manifesto "THE DORIS MANIFESTO".  Lis also initiated and produced Radio Doris in 2008 for the Public Swedish Radio, SR.
Lis Svensson is, since 1977, employed at the Swedish television, SVT as props, set designer, recording leader, assistant director, producer and production manager. Lis has, amongst a lot of other projects, been involved in productions as "Gösta Berlings Saga," "Hammarkullen" props, "gap" set designer, "Inspector Winter," and "Solbacken" production manager, "Five Questions from Sweden" producer.
Lis also co-founded the People's Theater in Gothenburg in 1974 and is active in "the Red Stone" cultural association from its start.
Contact: Lis Svensson
Aase Högfeldt Member of the board since 2006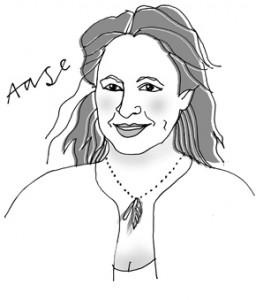 Aase Högfeldt is a producer, director, coach and project coordinator in Film, Television, Show and Events.
In 2009 Aase founded LadyBugFestival which is an annual world wide and cross culture film festival focusing on human rights, equality and environmental issues.
Aase started her own company in 1979 and toured for fifteen years as an artist, singer and musician. She also was a tour manager, coached other artists and produced their tours.
After graduation in 2003 from IHTV as a producer and project manager, Aase worked several years with documentary films at FilmAteljén89 AB. She also produced and directed her short film "När Våren sjunger/A Springtime Melody"  founded by the Swedish Film Institute and Film in West. The film had its world premiere screened before Ken Loach's "It's a Free World" at Båstad Film Festival in august 2008. Aase was awarded with BLF's major scholarship for her film which in Sweden is distributed by the National Film Center.
During five years Aase produced a show called "A Little Fucking Women Movement", a touring Stand-up and gender equality show initiated by the famous artist, author and singer Anna-Lena Brundin. SVT sent the whole show, recorded live at Trädgår'n in Gothenburg. Aase was the project coordinator, project managed and directed.
Contact: Aase Högfeldt
Web: www.ladybugfestival.com
Lisa Lindén Member of the board since 2007
Lisa Lindén has a bachelor degree in Gender Studies and has been working on gender issues in the performing arts, film, theater and industry since 2001. She runs her own company Netafen AB, where she works as a gender consultant, lecturer, dramatist, moderator and writer. Lisa has written the monologue "daughter" for Region theatre West where she previously worked as a dramaturge. In 2008 Lisa published her young adult book "What they did not say – about how I became a feminist."
In 2017 Lisa continues, amongst other projects, the cooperation with Gothenburg Technical College where she is a gender expert in the ESF project "Enterprise Initiative of the West": Lisa has also been commissioned as dramaturge at Unga Klara in the play "The sex contract" to premiere in March 2017. Lisa is a member of the Arts Council's reference group of the free performing arts 2015-2018.
For DorisFilm Lisa Lindén wrote the report "In the middle of Doris" in 2007 and all the "Doris the Movie" tutorials. Lisa also run the project "Doris in school" and the "Platform Doris Day". This year Lisa works primarily with the production of the Doris game app "Alex and the Alchemist's secret" that will be released in spring 2017.
Contact: Lisa Lindén
All former members of the board work in the film industry:
Frida Hallberg 2012-2015
Producer and production manager.
Maria Eng 2010-2014
Film Director.
Astrid Askberger 2007-2014 also was Doris web master
Documentary film maker.
Pia Tjäder 2010-2013 also was DorisFilm secretary
Script writer and Director. Board member and
Anna Eriksson 2003-2010 also was DorisFilm Producer
Film developer at Region Halland.
Gunilla Burstedt 2003-2010
Headmaster at Filmhögskolan.
Silva Hildbrand 2003-2010 is still DorisFilm auditor
Auditor and in charge of economy at Illusion Film.
Bitte Havstad 2005-2009
Script writer.
Ingrid Thornell 2007-2009
Producer at Mirahfilm.
Elisabeth Pethreus 2008-2009
Consultant and labor coach. Uppgift i styrelsen: Adjungerad.
Klara Björk 2008-2009
Producer at Filmkreatörerna. Uppgift i styrelsen: Adjungerad.
Jessika Simonsson 2005-2007
Mask.
Anette Otto 2001-2006
Producer at Kulturtuben.